September 2023 Ideas for your Performance and Educational Tours in Spain 
Discover Spain through its Art and Culture
That Special Festival: Contratemps
Great Venues: Parque Torres Auditorium
SYTA Annual Conference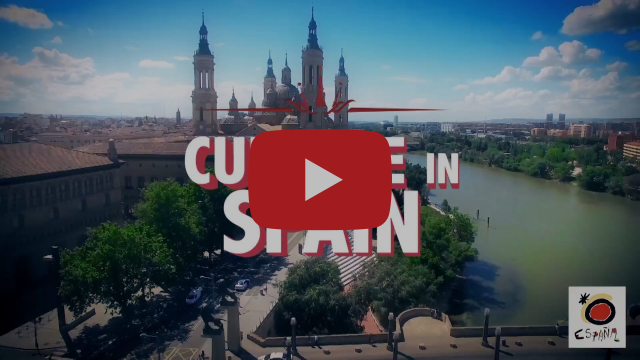 Art and Culture in Spain
Discover Spain through its Art and Culture
Every country in the world is unique. Art and culture are two of the characteristics that form the identity of countries. Spain has more than two thousand years of history where several civilizations have left their traces. Romans, Muslims, Jews and Christians. These cultures have left buildings as important as the Roman amphitheater of Merida, the Alhambra in Granada or the Cathedral of Toledo. As for painting, masters such as Picasso, Goya and Velázquez are worth mentioning. Music has also left us great geniuses such as Tomás Luís de Victoria, Falla or Paco de Lucía.
As for writers, we cannot forget the great Miguel de Cervantes and his great work Don Quixote. On the other hand, do you think that gastronomy is culture? We think so. Paella, churros and gazpacho prove it. Traveling to Spain is the best way to enjoy all these wonders.
That Special Festival: Contratemps
The festival presents music with period instruments as a contemporary cultural activity.  A series of concerts, proposals that combine early music with disciplines such as contemporary dance or yoga, staged operas, exhibitions of historical instruments, talks and debates on organology, lectures, children's shows or jam sessions where musicians improvise on Renaissance or Baroque themes, are some of the activities in the festival's program.
Where: Sant Cugat del Vallés (Barcelona)
When: 3-17 September 2023
Great Venues: Parque Torres Auditorium
Located in the upper part of Cartagena, it enjoys spectacular views over the port and the Mediterranean Sea. Cartagena is a city with more than 2,500 years of existence that offers the traveler, in each of its corners and in each of its streets and squares, monumental testimonies of its splendid historical past, its greatest exponent being the Roman Theater, built in the time of Emperor Augustus and now restored. The city is located on the Costa Calida with more than 250 kilometers of coastline with cliffs, white sandy beaches and charming coves bathed by transparent waters.
We took part at the Student and Youth Travel Association Conference in Winnipeg (Canada). Lots of good contacts and friends to share experiences on how to develope the best tours for our customers. Congratulations SYTA¡

THINKING ABOUT TAKING YOUR BAND, CHOIR OR ORCHESTRA TO SPAIN WITH EXTENSIONS TO PORTUGAL OR FRANCE, CONTACT US FOR A TAILOR MADE PERFORMANCE OR EDUCATIONAL TOUR.
info@spainismusic.com